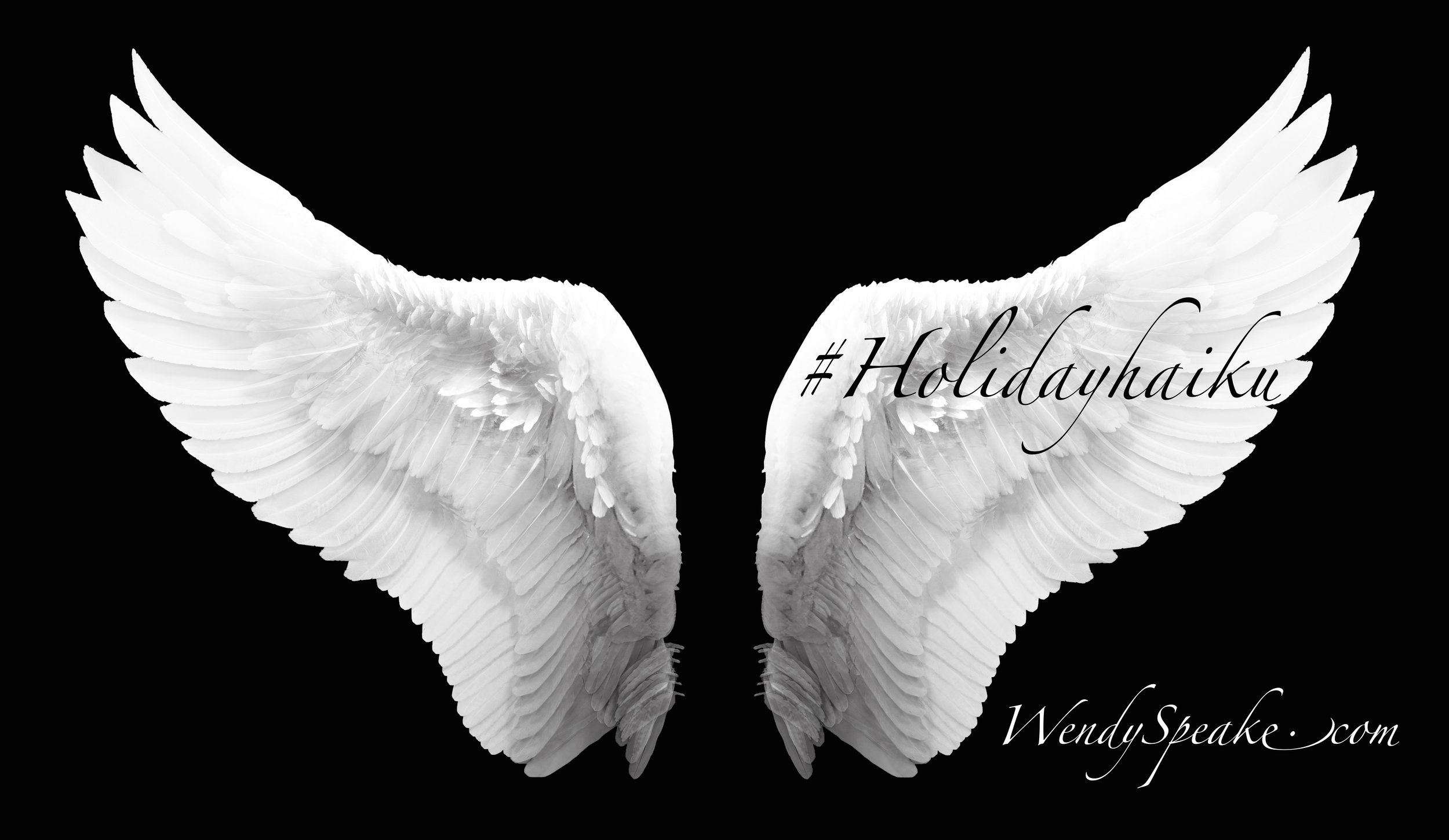 Welcome to day 19 of our Holiday Haiku Challenge   Today's charge is to write a haiku inspired by the carol
Angels We Have Heard on High.
Angels we have heard on high Sweetly singing o'er the plains, And the mountains in reply Echoing their joyous strains.
Gloria, in excelsis Deo! Gloria, in excelsis Deo! Shepherds, why this jubilee? Why your joyous strains prolong? What the gladsome tidings be Which inspire your heav'nly song? Come to Bethlehem and see Him Whose birth the angels sing; Come, adore on bended knee, Christ the Lord, the newborn King. See Him in a manger laid, Whom the choirs of angels praise; Mary, Joseph, lend your aid, While our hearts in love we raise. 
(James Chadwick, 1862)
We perceive the unknown through the filter of our knowing minds. But we cannot imagine the unimaginable. So we use our imaginations. Angels are not human who have sprouted wings at the ringing of a bell. They are creatures all their own, created by the same Creator that filled Adam's nostrils with earth's first breath. It is all poetry. And here we are, trying desperately to cram this unknown brilliance into the confines of 17 short syllables.