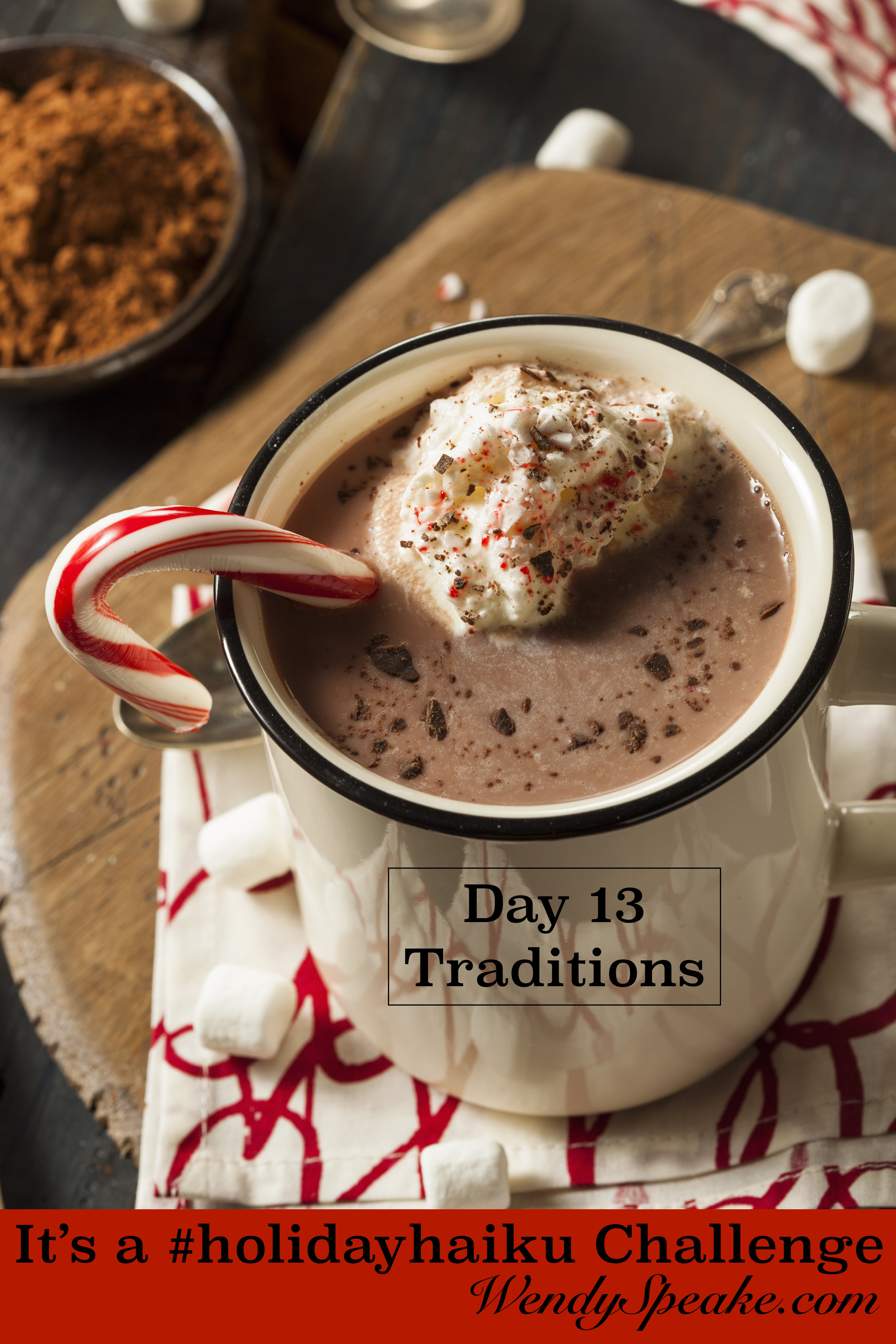 Welcome to Day 13 of our Holiday Haiku Challenge Today's challenge is to write a traditional haiku inspired by your own.
Christmas Traditions
See if you can fit the holy and the holly, the miraculous and the mundane, the Christmas story and the Christmas sprinkles within 17 choice syllables. Ready, Go!
You can find the beginning of our series here.