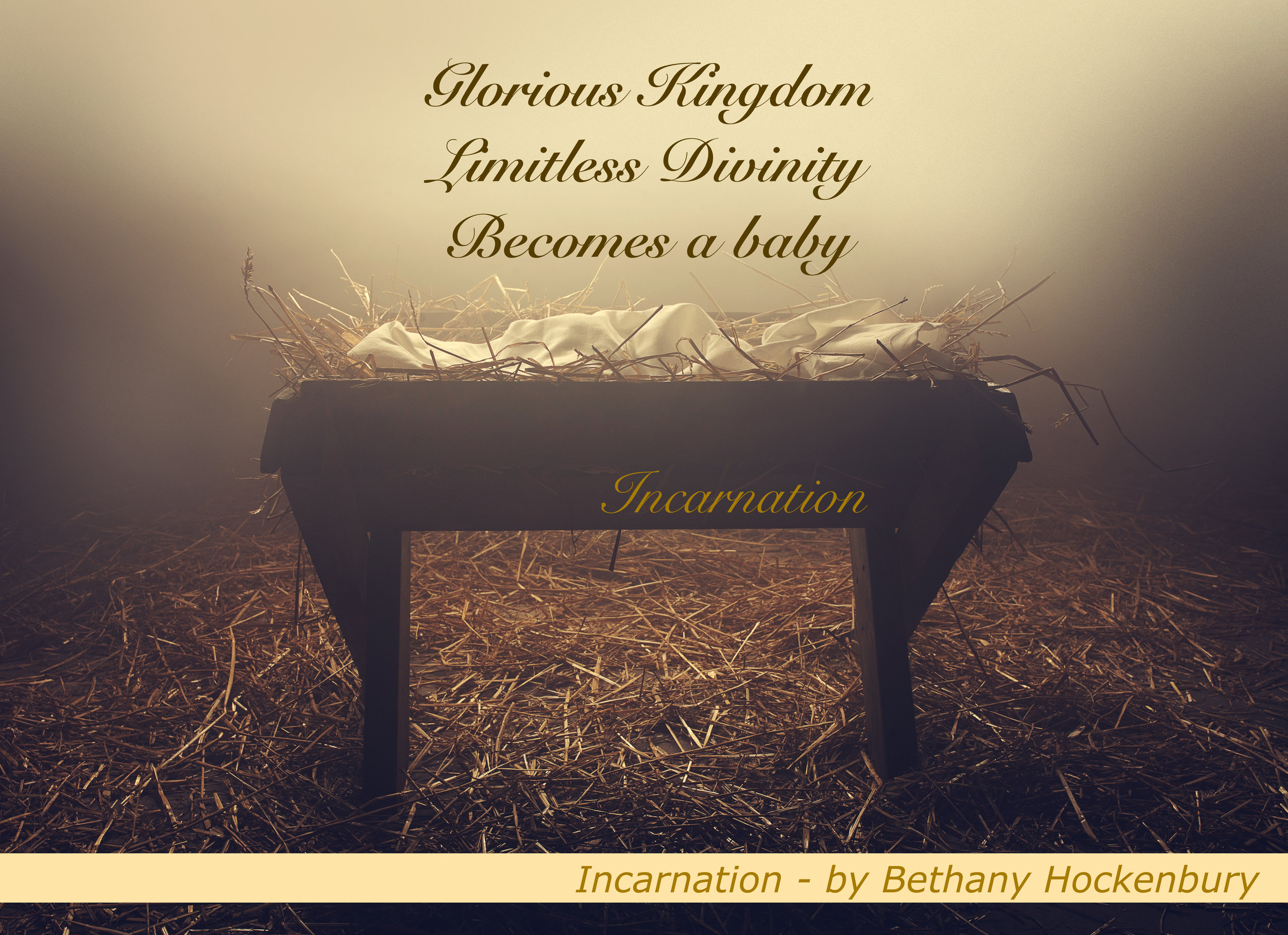 Welcome to Day 1 of our Holiday Haiku Challenge: What is a haiku?
Today's guest, Bethany Hockenbury, is a sixth grade teacher, a mother of three, and one of the loveliest, most intelligent women I know. Her words are guaranteed to not only educate us on the technical artistry of the haiku, but to launch us into this Christmas season with a quiet sense of awe and wonder.
If you are so inspired, I hope you will join our Holiday Haiku Challenge. Each day my guests and I will offer a new word, phrase, lyric, or scripture reference to prompt your daily offering of 17 syllables. Leave your poem in the comment thread below or on Instagram, #holidayhaiku. If you publish your haiku in a blog post, please feel free to link to our challenge or send me a private message, and I'll be happy to share your words with our readers. Throughout these 25 days I will be featuring many of your words here at wendyspeake.com
And so, without further ado, here is today's first Holiday Haiku Prompt:
Incarnation
---
Jesus is the Ultimate Haiku
A guest post by Bethany Hockenbury
Haiku: In middle school English class, we've all been taught that haiku is a traditional Japanese form of poetry that utilizes a syllable pattern of 5-7-5, relies on a strong image to make a point, and incorporates a surprise concept at the end.  As a 6th grade teacher, this is what I teach my students as well.  And then I watch them scrunch up their faces and count on their fingers as they desperately try to fit their ideas into the measured rhythm of syllables.  
"Mrs Hockenbury, what's a syllable again?"
"What if I have lots more to say than five syllables?"   "Is 'hot chocolate' two syllables or three?" "Why do we have to do this? Haiku is dumb."  
Mostly, their efforts are awful.  The syllables are fractured; the concepts are bland.  They drop their pencils on the floor and pinch their neighbors and maybe get a few words scribbled onto the page.  
They're right.  This is dumb.  Something in our spirits resists being crammed into smaller spaces, resists being jammed into confines that we never planned.  
Imagine the Savior—the vast, omniscient Creator of the world—scrunched into the smallest of bodies, in the lowliest of perimeters.  A divine being, folded tightly into the confines of humanity.  The Word, the Logos, crammed into measured syllabic patterns.  
And then it takes my breath away………  The beauty of being condensed, made smaller, in order to reveal in simplicity the concepts that cannot be understood in fullness.  I cannot relate to His vastness, so He made himself small.  I cannot understand His depth, so He made himself simple.  I cannot fathom His divinity, so He made himself human.   The very Incarnation is a haiku--  just a few syllables, a strong, relatable image, and a surprise at the end.  
Merry Christmas,
Bethany Hockenbury
---
A very special welcome to my fellow bloggers who have already taken up the challenge and made it their own. Visit the always encouraging and ever-joyful Mary Hill at MaryanderingCreatively.com, and the beautiful wordsmith, Megan Willome at MeganWillome.com